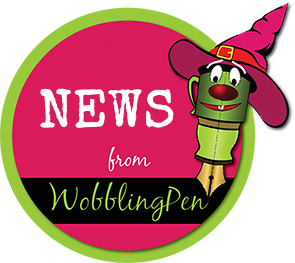 Here you can find our latest news!
Thanks for checking in on us! We try to keep our website as up to date as possible.
We hope that our updates below give you an idea of what Wobbly and the WobblingPen team have been achieving recently, and inspire you to get in touch.
What WobblingPen have been up to ...
Penny Wobbly from WobblingPen, receive a Platinum Certificate of Honour Literary Excellence
Read More

→
Hello everyone, welcome to our new page on Facebook, especially for children and anyone who loves reading! Where you can by yourself or together as a family or class explore stories old and new.
Read More

→
WobblingPen followers on Facebook!
Thank you so much to all of you out there who have liked us on Facebook. Our Facebook page is where you can keep as up to date as possible with our upcoming events and our latest poems and stories. We would love it if you joined the WobblingPen community on Facebook and shared it with your friends- we look forward to seeing you!