Stories for Children from WobblingPen
WobblingPen has written many stories for children.
If you prefer, go to Facebook "Stories foe Children with Wobbly" and you can read more stories and poems for children here.
We are sure that you will enjoy reading some of our stories to your children or grandchildren or showing them our website and Facebook so they can read and listen for themselves.
Remember, if you have any favourite poems from our collection, WobblingPen would be happy to attend a Spoken Word event at your local school or library and read the poems of your choice.  We love meeting our readers in person!
Children's Stories to read and listen to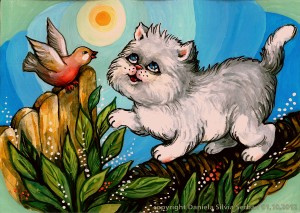 Looking out of my window a stealthy movement caught my eye along the edge of the trellis Marking the boundary of our home. It looked too secretive to be a squirrel. It was Jake, a small cat I was friendly ...
Read More

→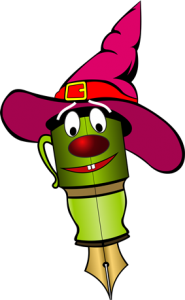 Wobbly loves writing stories, poems and songs!
Wobbly believes that everyone has a writer inside them.  At WobblingPen we think that anyone should pick up a pen or get on their tablet or laptop if they feel the urge to write. Don't be scared, just let your feelings out and capture the moment!
Poems or stories which you might be struggling to put into words can get a lot easier to write if you aren't afraid to just give it try.
Do not forget to read your working outs to your children and anyone who might listen. Share your love of a story.